Since Hurricane Florence hit Eastern NC on September 14, 2018, The Green Chair Project has been providing support to our partner agencies who are assisting hurricane survivors as they recover and rebuild from the devastating effects of the storm. 
The Green Chair Project has long provided our services when natural disasters have struck our local area.  So when Florence hit our state we knew we couldn't stand by idly.  State leaders and our relief agency partners asked us to partner with them to help serve the great need for the 7,000+ households that experienced complete destruction.  Where no other local options existed for whole-household furnishing replacement we have provided assistance and will continue as long as the needs remain and resources continue to make it possible. 
Thanks to ROOMS TO GO® for their financial and furnishings assistance that has helped us furnish over 50 households in Eastern NC thus far.
When Hurricane Florence hit the coast, High Point Market‍℠ reached out to us about getting involved since we were the closest full service furniture bank to the affected areas.
Vendors at the Fall 2018 High Point Market℠ donated showroom samples and furnishings that have helped us provide beautiful, high-quality furnishings to many of the homes we have served. 
We collaborate with agency partners in affected areas to gather referrals from families that need aid.  Our local partner agencies verify the households we serve are low income and not eligible for FEMA assistance. 
Thanks to funding from foundations and grants from relief agencies we have been able to fund and set up our disaster recovery assistance program from our Raleigh location.
Furnishings are delivered by our moving partners at Miracle Movers.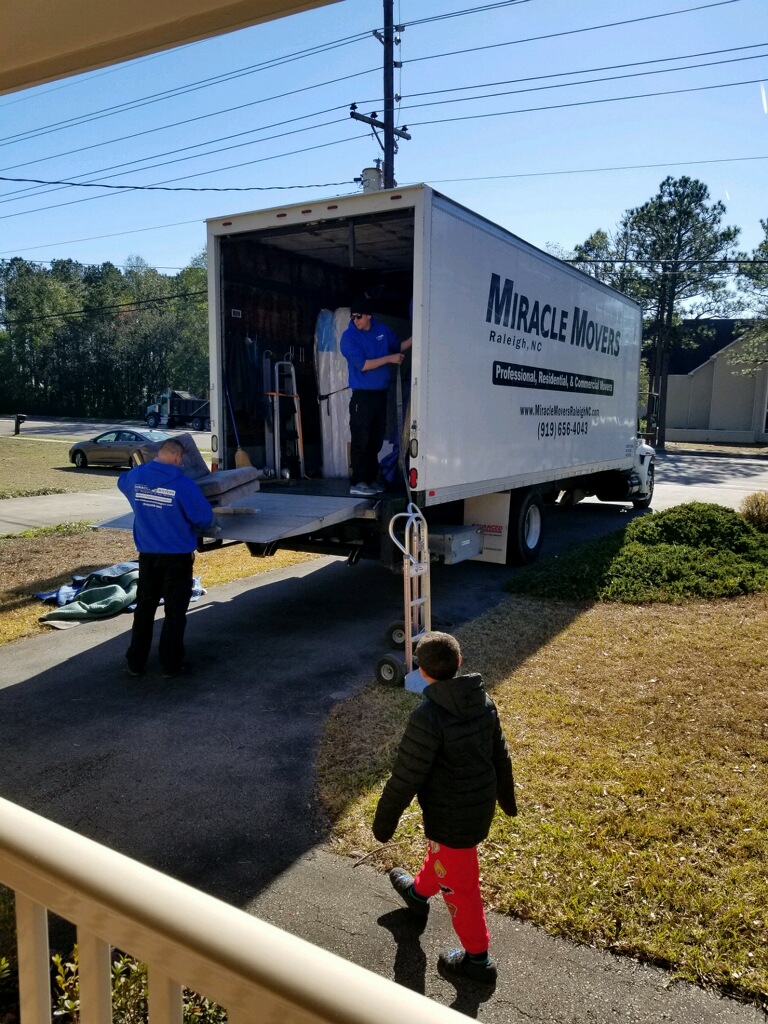 After talking to the families and hearing their stories, it helps one understand how important this recovery work is to these individuals and families who have experienced being airlifted out of their homes to escaping four feet of water to remediating a home full of mold to rebuilding a structurally damaged home.
The Green Chair Project is honored to work with the State of North Carolina to provide furnishings and essentials assistance to those who are in need of aid.  If you would like to make a contribution to our disaster recovery efforts, please click here.
We cannot accept direct referrals from families.  If you need help, please contact a long-term recovery assistance program set up in your area and have your case manager contact our Logistics Coordinator at analia@thegreenchair.org.